Orthodontic treatment took me from an uncomfortable, embarrassed child to an adult with a confident smile. I recognize the difference that changing a smile can make in one's self-esteem because I experienced it myself.
Now, as an orthodontist, I enjoy getting to know my patients through each person's journey. Some have similar stories to my own, having to wear braces during those awkward pre-teen years. Others are adults whose discomfort with their smiles has made them feel less confident throughout life. With each person, I find that while we walk through the treatment process, their self-esteem blossoms and my staff and I get to be part of that person's life at an exciting time.
I love getting to know each of my patients and watching the transformation from an uneasy smile to a joyful, confident one. There are many stories of people who feel uncomfortable or embarrassed smiling because they are unhappy with the appearance of their teeth. Each story pulls on my heartstrings. If I can help that person love her smile and want to share it with the world, it brings joy to us both.
Our Team
I am blessed with an exceptional staff. Each is talented and skilled at her respective job but, more importantly, they all treat our patients like family and good friends. They truly care about our patient family as people, first and foremost, and want only the best for them. My team members go out of their way to give our patients the best care and keep them smiling throughout treatment!
Education and Experience
University of North Carolina at Chapel Hill: credits toward a Bachelor of Science in chemistry before early acceptance to dental school
University of North Carolina School of Dentistry: Doctorate of Dental Surgery with honors
University of North Carolina School of Dentistry: Master of Science in orthodontics, head resident
After completing dental school, I started a general dental practice in my hometown of Laurinburg. I worked as a general dentist for eight years before returning to school for my master's degree and orthodontic residency. In 2012, I took over this practice from Dr. Dan Warren, who retired after serving the community for almost 40 years.
Staying abreast of developments in one's field is an essential part of any profession. That's especially true in orthodontics, due to the continual development of new procedures, techniques, and technology.
I owe it to myself, my patients, and my profession to prioritize education and training for myself and my entire staff. Continuing to learn about the latest technology and treatment modalities enables us to provide the most appropriate, effective, and advanced care for our patients.
In addition, I am an adjunct clinical professor in the Department of Orthodontics at the University of North Carolina School of Dentistry. I spend every other Wednesday working with orthodontic residents, to share my clinical knowledge and experience.
Professional Memberships
American Board of Orthodontics
College of Diplomates of the American Board of Orthodontics
American Association of Orthodontists
Southern Association of Orthodontists
UNC Orthodontic Alumni Association, vice-president in 2018
American Dental Society
North Carolina Dental Society
East Central Dental Society, president, 2014-present
Rotary Club
Beyond the Practice
I grew up in Laurinburg, in the Sandhills of North Carolina. Now Greenville is home to my family and me. My wife Emi and I have two kids, Mac and Eliza, as well as an older dog, Avery.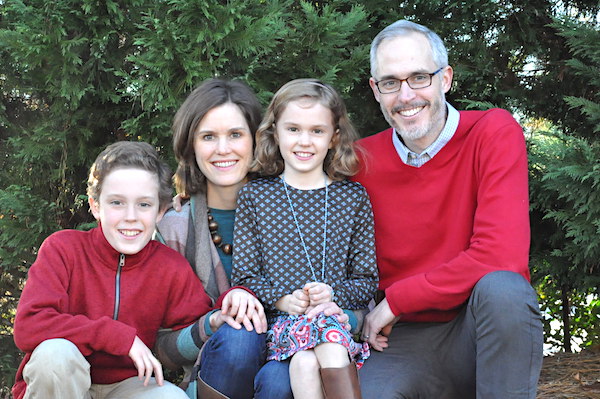 Outside of the office, I enjoy running, reading, playing tennis and golf, and watching and supporting my children in their respective sports and many school-related activities.
In the Community
I'm passionate about education, as I am a product of the public school system and my mother and wife have been public school teachers. I believe it is our responsibility to provide an excellent education to every child.
I'm also passionate about helping others and strengthening our community. I'm an active member of First Presbyterian Church here in Greenville and have served as a Sunday School teacher, an elder, and the chair of the interim pastor search committee. I'm also a member of the Rotary Club, an organization that supports education in Pitt County.
I'm an active supporter of several local programs, including Young Life, Building Hope, and the Greenville Museum of Art. I believe that thriving communities are those that are invested in by the people.